Research Fellow and Student Programs Director at the Independent Institute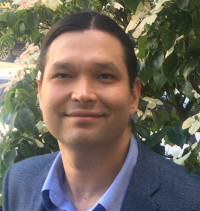 Anthony Gregory (born 3 January 1981) is a libertarian writer and American historian. Gregory has published two books and has contributed content to The Huffington Post, Center for a Stateless Society, The Libertarian Standard, the Future of Freedom Foundation and Mises Daily. He also maintains his writings on his personal website. Gregory is currently a doctoral candidate in history at the University of California, Berkeley. He is also a research fellow at the Independent Institute, a libertarian think tank in the United States.
The introductory paragraph uses material from the Wikipedia article "Anthony Gregory" as of 6 Jun 2018, which is released under the Creative Commons Attribution-Share-Alike License 3.0.