Drummer and lyricist for the Rush rock band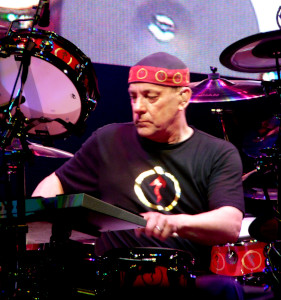 Neil Ellwood Peart, OC (12 September 1952 - 7 January 2020), was a Canadian musician, songwriter, and author, best known as the drummer and primary lyricist for the rock band Rush. Peart earned numerous awards for his musical performances, including an induction into the Modern Drummer Readers Poll Hall of Fame in 1983, making him the youngest person ever so honored. His drumming was renowned for its technical proficiency and his live performances for their exacting nature and stamina.
The introductory paragraph uses material from the Wikipedia article "Neil Peart" as of 12 Jul 2020, which is released under the Creative Commons Attribution-Share-Alike License 3.0.