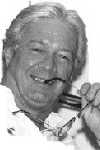 Tibor R. Machan is the Isaac Asimov of the Objectivist movement; glued to his typewriter, he continuously churns out all manner of books, essays, reviews, and op-eds in defense of reason and freedom.
Among his many works are The Pseudo-Science of B. F. Skinner (1974*), Human Rights and Human Liberties (1975), Marxism: A Bourgeois Critique (1988), Individuals and Their Rights (1989), Liberty and Culture: Essays on the Idea of a Free Society (1989), Capitalism and Individualism: Reframing the Argument for the Free Society (1990), and The Virtue of Liberty (1994).
Like many another great American champion of liberty, Tibor Machan was born abroad. He was smuggled out of Hungary in 1953 and immigrated to the United States from Germany a few years later. In 1971 he earned his Ph.D. in philosophy from the University of California at Santa Barbara.
"I became aware of Ayn Rand when I was a young man in the U.S. Air Force," says Tibor. "I read her novels The Fountainhead and Atlas Shrugged. The former inspired me, the latter provoked a good deal of reflection. Several of us stayed up into many weekend nights at Andrews Air Force Base, in the summer of 1962, examining the philosophical themes covered in Galt's famous speech.
"Although I kept reading Rand's work afterward, even attended a few lectures given by her one-time student and disciple, Nathaniel Branden, I kept my distance from what came to be called 'the inner circle.' Eventually, after an exchange of correspondence, I was declared persona non grata by Branden and thereafter had no fruitful contact with her or those surrounding her. I proceeded, however, throughout my career in academic philosophy, to study her works and to develop some of her ideas as I understood them.
"One advantage to having been 'blackballed' is that I owed no personal loyalty to Rand or anyone near her. Yet, neither did I discard her ideas just because we couldn't cooperate and I was cast out of the fold. There are certain advantages, both intellectual and psychological, to being set adrift: One can be comfortable both admiring and critically assessing the achievements of the person who helped one look at the world with philosophical profit."
In addition to his prolific writings, Tibor has presented his ideas as a guest on Firing Line and numerous other interview programs. With the late Sidney Hook, he co-hosted a television program on the ideas of Karl Marx. He has spoken on campuses throughout the United States, and for the last six summers has lectured in Latin America and Eastern and Western Europe.
Copyright © 2000, The Daily Objectivist - Reprinted with permission of The Daily Objectivist and Davidmbrown.com.
10 Feb 2009