Psychotherapist, author of The Psychology of Self-Esteem
See also: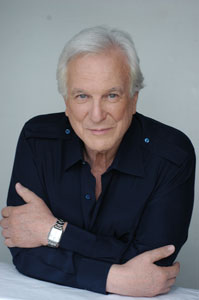 Nathaniel Branden (born Nathan Blumenthal; 9 April 1930 – 3 December 2014) was a Canadian–American psychotherapist and writer known for his work in the psychology of self-esteem. A former associate and romantic partner of Ayn Rand, Branden also played a prominent role in the 1960s in promoting Rand's philosophy, Objectivism. Rand and Branden split acrimoniously in 1968, after which Branden focused on developing his own psychological theories and modes of therapy.
The introductory paragraph uses material from the Wikipedia article "Nathaniel Branden" as of 30 Jun 2018, which is released under the Creative Commons Attribution-Share-Alike License 3.0.