1981 satire film written and directed by Kieth Merrill and starring Edward Herrmann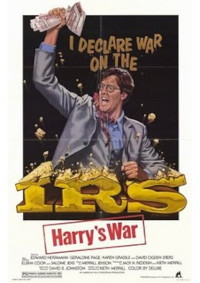 Harry's War is 1981 American comedy-drama film from American Film Consortium and Taft International Pictures, starring Edward Herrmann, Geraldine Page, Karen Grassle, David Ogden Stiers, Elisha Cook, Salome Jens and Noble Willingham. It was written and directed by Kieth Merrill.
The introductory paragraph uses material from the Wikipedia article "Harry's War (1981 film)" as of 6 Oct 2018, which is released under the Creative Commons Attribution-Share-Alike License 3.0.