Professor of economics and author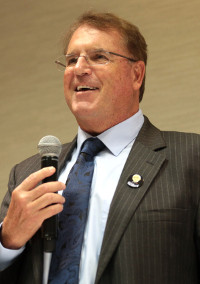 Thomas James DiLorenzo (born 8 August 1954) is an American economics professor at Loyola University Maryland Sellinger School of Business. He identifies himself as an adherent of the Austrian School of economics. He is a research fellow at The Independent Institute, a senior fellow of the Ludwig von Mises Institute, Board of Advisors member at CFACT and an associate of the Abbeville Institute. He holds a Ph.D. in Economics from Virginia Tech.
The introductory paragraph uses material from the Wikipedia article "Thomas DiLorenzo" as of 20 Jun 2018, which is released under the Creative Commons Attribution-Share-Alike License 3.0.