British philosopher, emeritus professor of philosophy, University of Reading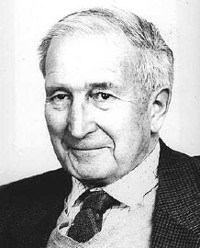 Antony Garrard Newton Flew (11 February 1923 – 8 April 2010) was an English philosopher. Belonging to the analytic and evidentialist schools of thought, Flew was most notable for his work related to the philosophy of religion. During the course of his career he taught at the universities of Oxford, Aberdeen, Keele, Reading and at York University in Toronto.
The introductory paragraph uses material from the Wikipedia article "Antony Flew" as of 21 Jun 2018, which is released under the Creative Commons Attribution-Share-Alike License 3.0.