18th century American colonial lawyer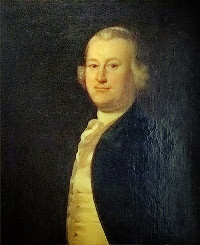 James Otis Jr. (5 February 1725 – 23 May 1783) was a lawyer in colonial Massachusetts, a member of the Massachusetts provincial assembly, and an early advocate of the Patriot views against British policy that led to the American Revolution. His catchphrase "Taxation without representation is tyranny" became the basic Patriot position.
The introductory paragraph uses material from the Wikipedia article "James Otis Jr." as of 9 Apr 2018, which is released under the Creative Commons Attribution-Share-Alike License 3.0.