Professor of law at Boston University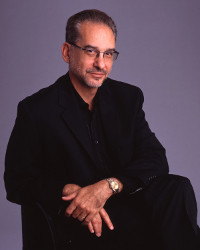 Randy Evan Barnett (born 5 February 1952, in Chicago) is an American lawyer, law professor at Georgetown University Law Center, where he teaches constitutional law and contracts, and legal theorist. He writes about the libertarian theory of law and contract theory, constitutional law and jurisprudence.
The introductory paragraph uses material from the Wikipedia article "Randy Barnett" as of 16 Apr 2018, which is released under the Creative Commons Attribution-Share-Alike License 3.0.