Executive editor of The Libertarian Institute, former editor of The Freeman and former vice president of the Future of Freedom Foundation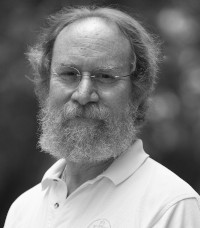 Sheldon Richman is an American writer. He is executive editor of The Libertarian Institute. He was vice president of The Future of Freedom Foundation and editor of FFF's monthly journal, Future of Freedom and was formerly the editor of The Freeman. He is an advocate of left-libertarianism and market anarchism.
The introductory paragraph uses material from the Wikipedia article "Sheldon Richman" as of 10 Feb 2015, which is released under the Creative Commons Attribution-Share-Alike License 3.0.