20th century professor, lecturer and author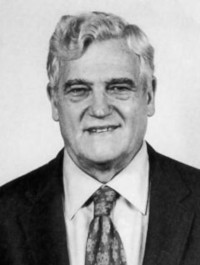 Percy L. Greaves Jr. (24 August 1906 – 13 August 1984) was an American limited free-market economist, historian and presidential candidate. In 1974, Murray Rothbard reported Greaves "believes in taxation, and ... favors the draft" (see 'Purity And The Libertarian Party' in The Libertarian Forum, May 1974, pp 3 & 7).
The introductory paragraph uses material from the Wikipedia article "Percy L. Greaves Jr." as of 30 May 2018, which is released under the Creative Commons Attribution-Share-Alike License 3.0.