1992 Libertarian Presidential candidate, 1988 Vice Presidential candidate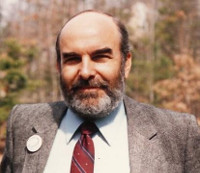 Andre Verne Marrou (born 4 December 1938) is an American political figure, affiliated with the Libertarian Party. He was the party's vice-presidential nominee in 1988 and its presidential nominee in 1992. He was elected to the Alaska House of Representatives in 1984.
Born
Web Pages
Writings
Independence Day Address in Kansas City, MO
, 4 Jul 1992
Quoting the "self-evident truths" paragraph of the Declaration, lists how the signers suffered, and contrasts them with government actions since 1913 that betrayed those ideals
Two hundred and sixteen years ago today, our forefathers issued the Declaration of Independence, separating America forever from Britain. The words of that document still read true and clear ... Liberty is too precious to abandon. We must not forget the messages on our Liberty Bell and our Statue of Liberty. Don't settle for the lesser of two evils -- that's still evil. It's time to vote for what we believe in, for what is right and proper. Liberty: if it's worth fighting for and dying for, it's certainly worth voting for!
The introductory paragraph uses material from the Wikipedia article "Andre Marrou" as of 16 Feb 2018, which is released under the Creative Commons Attribution-Share-Alike License 3.0.