1967-68 British TV series starring Patrick McGoohan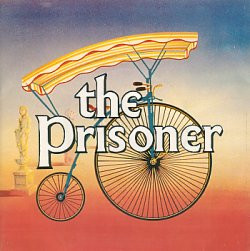 The Prisoner is a 17-episode British TV series first broadcast in Canada beginning on 6 September 1967, then in the UK on 29 September 1967 and in the US on 1 June 1968. It stars and was co-created by Patrick McGoohan, and combines spy fiction with elements of science fiction, allegory and psychological drama.
The introductory paragraph uses material from the Wikipedia article "The Prisoner" as of 15 Oct 2018, which is released under the Creative Commons Attribution-Share-Alike License 3.0.