1997 movie about a family fighting for their home against corporate and government interests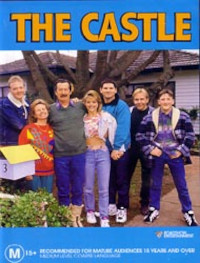 The Castle is a 1997 Australian comedy-drama film directed by Rob Sitch. It stars Michael Caton, Anne Tenney, Stephen Curry, Anthony Simcoe, Sophie Lee and Wayne Hope as the Kerrigan Family, as well as the film's lead co-stars Tiriel Mora, Robyn Nevin, Eric Bana, Costas Kilias and Charles 'Bud' Tingwell.
The introductory paragraph uses material from the Wikipedia article "The Castle (1997 Australian film)" as of 1 Oct 2018, which is released under the Creative Commons Attribution-Share-Alike License 3.0.