Author, co-founder of Society for Individual Liberty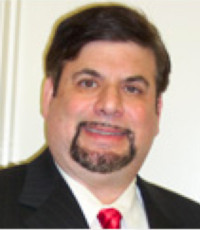 Web Pages
A Brief History of ISIL | Liberty International
Short description of the organizations and key individuals that founded and led to what is now known as Liberty International (formerly the International Society for Individual Liberty)
ISIL began in 1980 as Libertarian International, founded by Canadian libertarian activist and publisher Vince Miller. LI started the international libertarian conferences in Zurich, Switzerland in 1982. The current ISIL was formed in 1989 through the merger of LI with the Society for Individual Liberty, the first explicitly libertarian grassroots organization which had been founded by Jarret Wollstein, Dave Walter and Don Ernsberger in 1969. The original SIL emerged out of an historic split between conservatives and libertarians at a Young Americans for Freedom (YAF) conference in St. Louis, Missouri in 1969.
Jarret B. Wollstein
Biographical profile, presented as part of chapter 4 of The Dangers of Socialized Medicine (1994), edited by Jacob Hornberger and Richard Ebeling
Jarret B. Wollstein works as an independent writer and direct-mail marketing specialist. He is a founder and director of the International Society for Individual Liberty (ISIL), an international human-rights and free-market networking organization with members in over eighty countries. His ISIL issue papers have sold over two million copies and have been translated into six languages. Mr. Wollstein is the author of 300 articles and audio-tapes and four books, including Society Without Coercion (1969) ... He is also a former editor of the Individualist magazine and the Financial Privacy Report.
Writings