Formerly International Society for Individual Liberty, "advances world liberty for everyone through international education and networking"
See also: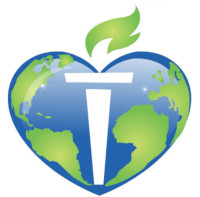 Liberty International (formerly International Society for Individual Liberty or ISIL) is a non-profit, libertarian educational organization based in San Francisco. It encourages activism in libertarian and individual rights areas by the "freely chosen strategies" of its members. Its history dates back to 1969 as the Society for Individual Liberty, founded by Don Ernsberger and Dave Walter. The previous name (ISIL) was adopted in 1989 after a merger with Libertarian International was coordinated by Vincent Miller, who became president of the new organization. Jim Elwood is the current executive director, with board members including Mary Ruwart and Ken Schoolland. The organization has members in over 80 countries.
The introductory paragraph uses material from the Wikipedia article "Liberty International (organization)" as of 20 Jul 2018, which is released under the Creative Commons Attribution-Share-Alike License 3.0.