Professor emeritus of International Relations at Georgetown University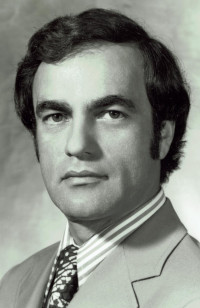 Earl Cedric Ravenal (born 1931) is an American foreign policy analyst, academic and writer. He is a former distinguished senior fellow in foreign policy studies at the Cato Institute and professor emeritus of the Georgetown University School of Foreign Service.
The introductory paragraph uses material from the Wikipedia article "Earl Ravenal" as of 14 Dec 2017, which is released under the Creative Commons Attribution-Share-Alike License 3.0.