Pharmaceutical research scientist, author of Healing Our World, 2008 LP presidential aspirant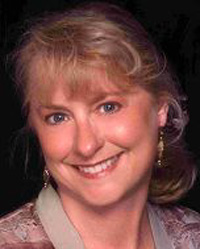 Mary J. Ruwart (born 16 October 1949) is a retired biomedical researcher and libertarian speaker, writer and activist. She was a leading candidate for the 2008 Libertarian Party presidential nomination and is the author of the award-winning Healing Our World.
The introductory paragraph uses material from the Wikipedia article "Mary Ruwart" as of 31 May 2018, which is released under the Creative Commons Attribution-Share-Alike License 3.0.