Co-founder and former President of the Cato Institute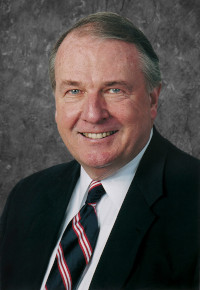 Edward Harrison Crane (born 15 August 1944) is an American libertarian and co-founder of the Cato Institute. He served as its president until 1 October 2012.
The introductory paragraph uses material from the Wikipedia article "Ed Crane (political activist)" as of 1 Jun 2018, which is released under the Creative Commons Attribution-Share-Alike License 3.0.