Author, founding member of Feminists for Free Expression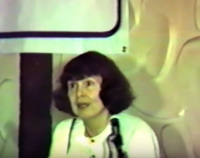 Joan Kennedy Taylor (21 December 1926 – 29 October 2005) was an American journalist, author, editor, public intellectual and political activist. She is best known for her advocacy of individualist feminism and for her role in the development of the modern American libertarian movement.
The introductory paragraph uses material from the Wikipedia article "Joan Kennedy Taylor" as of 31 May 2018, which is released under the Creative Commons Attribution-Share-Alike License 3.0.