18th/19th century Scottish economist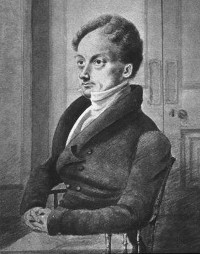 James Mill (born James Milne, 6 April 1773 – 23 June 1836) was a Scottish historian, economist, political theorist and philosopher. He is counted among the founders of the Ricardian school of economics. His son, John Stuart Mill, was also a noted philosopher of liberalism, utilitarianism and the civilizing mission of the British Empire.
The introductory paragraph uses material from the Wikipedia article "James Mill" as of 28 Apr 2018, which is released under the Creative Commons Attribution-Share-Alike License 3.0.