Professor of Economics, author, syndicated columnist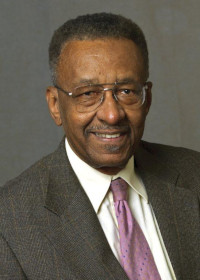 Walter Edward Williams (born 31 March 1936) is an American economist, commentator and academic. He is the John M. Olin Distinguished Professor of Economics at George Mason University, as well as a syndicated columnist and author known for his classical liberal and libertarian conservative views. His writings frequently appear on Townhall.com, WND, Jewish World Review and hundreds of newspapers throughout the United States.
The introductory paragraph uses material from the Wikipedia article "Walter E. Williams" as of 8 Jun 2018, which is released under the Creative Commons Attribution-Share-Alike License 3.0.