Editor of Reason.com and Reason.tv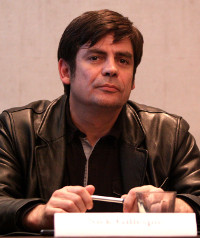 Nicholas John Gillespie (born 7 August 1963) is an American libertarian journalist who was former editor-in-chief of Reason magazine from 2000 to 2008. He is currently a contributing editor of Reason.com and the editor-in-chief at Reason.tv. He has written articles or been a commentator for a variety of media outlets. Gillespie has edited one anthology, Choice: The Best of Reason, and co-authored one book, The Declaration of Independents.
The introductory paragraph uses material from the Wikipedia article "Nick Gillespie" as of 20 Mar 2018, which is released under the Creative Commons Attribution-Share-Alike License 3.0.