Professor of economics, former president of the Foundation for Economic Education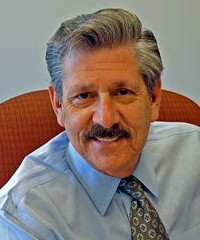 Richard M. Ebeling (born 30 January 1950) is an American libertarian author. He was the president of the Foundation for Economic Education (FEE) from 2003 to 2008. Ebeling is currently the BB&T Distinguished Professor of Ethics and Free Enterprise Leadership at The Citadel in Charleston, South Carolina. He has written and edited numerous books, including the three-volume Selected Writings of Ludwig von Mises (Liberty Fund). His most recent works are Political Economy, Public Policy, and Monetary Economics: Ludwig von Mises and the Austrian Tradition, (Routledge, 2010), and Austrian Economics and the Political Economy of Freedom (Edward Elgar, 2003). He was a co-author and co-editor of In Defense of Capitalism (5 vols.).
The introductory paragraph uses material from the Wikipedia article "Richard Ebeling" as of 30 Apr 2018, which is released under the Creative Commons Attribution-Share-Alike License 3.0.